Since early childhood the Moon hypnotized me.
I paid attention to cycles, I admired the beauty of strength.
Mother. Goddess. Magical orb.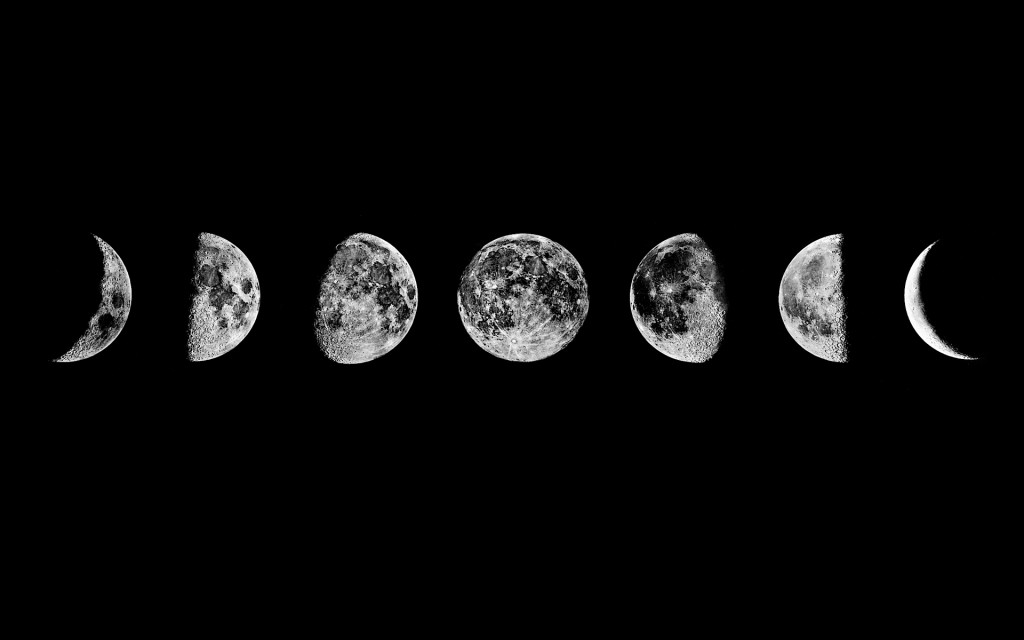 A few years ago I created a method which I called Teraxlation.
This is a manifestation method based on transbreathing, hypnotherapy, Thanksgiving,
the effect of energy clearing - less stress increases the love and light of our lives.
The first practice of Teraxlation was the Love Meditation which is very simple, yet effective.You can find at this link: ...
This practice of linking our loved ones, your heart, and healing your past helps you stay in the present and brighten up your future.
I have experienced that the method works in other contexts too.
E.g. the loss of a loved one can relieve the grief.
Tarot card symbols of specific aspects of our lives are linked to provide support.
It helps in making wonderful memories, and we can give magical experiences to others.
When I conceived the primary method of birth, I was at rock bottom.
Emotional, financial, spiritual ruins were all around me.
My husband was diagnosed with severe heart disease, our revenues dropped to the minimum.
There are many reasons why I could not write, I gave up my dreams due to finding solutions to heal and support my husband, how to help my child, how to give him everything he needed.
I was tired of thinking. My refuge was my daily meditation, a few minutes of silence in my herbal garden.
I hated my circumstances. I hated the house where I lived.
I felt that this state in which I was would never end.
The Teraxlation arrived at a quiet moment. I heard a voice in my mind:
"Embrace. Take into your heart! Love!"
'How can I Love when I hate things?', I thought.
"Hatred is darkness. Love is light. Love, take into your heart!"
I let the voice lead me.
I practiced day by day.
I gathered my pains, sorrows, everything unpleasant in my life.
Then I realized that there was only one problem, and it was in me.
I felt worthless.
The Teraxlation carried me through a difficult period in my life and started to change them.
I owe it many, many realized dreams.
One morning meditation the Tarot Card's Moon page symbols appeared in front of me.
The Moon Goddess.
New Moon - New beginning.
Full Moon - Forgiveness, Cleansing.
New Moon: when the moon is between the Sun and the Earth shrouded in darkness, we see a black disc.
This period is perfectly suited for goals that we set out, forming dreams, and passing them to the Universe to come true.
Make yourself comfortable.

Take a deep breath, relax your body.
Take a deep breath through your crown chakra, hold your breath (count to 7), then travel along the spine, and exhale (count to 7) through your root.
Repeat twice.
Now focus on your dreams. It helps if you describe or visualize them before meditation.
See them as if they have been realized.
Now fill them with scents, feelings, and sounds.
Surrounded by love, put your hands on your heart and say: Thank you. Thank you. Thank you..
Repeat this as many times as you like.
Make sure that you always lower your hands in your lap, then raise them back to your heart as you say 'thank you'.
Full moon of forgiveness and cleansing.
The following meditation can be great when you are uncomfortable thinking about events, people, things surrounding you, and want to absolve yourself from thoughts of fear and darkness.
It can help to draft who you want to forgive, what you would like to let go of, what barriers you face before starting the meditation.
Focus on the specific problem. Notice your feelings. What emotions inspire you?
Imagine a pink sheath enveloping the situation causing the problem and related feelings, put your hands on your heart, and say the following:
I love you. I love you. I love you.
Do this until you experience relief.
When you put your heart into it, wrap your memories, experiences, people with love.
Love what you give, and new changes will come to life.
Love leads the way, It leads out of darkness into light: your heart in your hands is a symbol of acceptance, to assume its responsibilities.
When you do that, life is born of light.
I wish you a lot of joy and dreams to come true!
How are our children connected to the universe? How do dreams come about, how do they expect miracles?
And you as a parent or teacher, how can you become one with the soul of your child?
Touch.
Nature.
Universe.
Fairy wings.
Magic.
Blessed childhood's modern glamorous fairy tales.